Press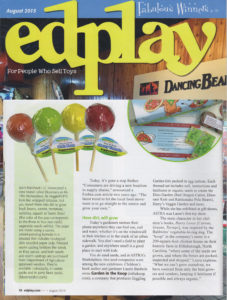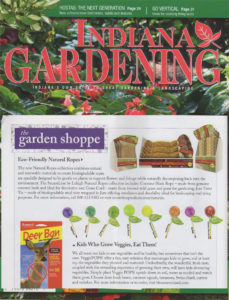 VeggiePOPS! Online Reviews
Susan Heim On Parenting
Emily Reviews
Probably Crafting
Organic Sunshine
The Naptime Reviewer
Delightful Ideas
April 7, 2014
NEWS RELEASE
Bloomers! Edutainment
2404 Pacific Ave.
Venice, CA 90291
Contact: Justin Lewis | 817-505-6670 | Justin@BloomersEdutainment.com
– FOR IMMEDIATE RELEASE –
"THIS IS HOW TO GET KIDS TO EAT VEGETABLES!"
Los Angeles, California
Bloomers! Edutainment, announced today they have discovered the secret to get kids to eat their vegetables. Cynthia Wylie, CEO and Founder of Bloomers! Edutainment released the results of internal metrics with over 1,000 children, aged 3-8. "We have seen that 96% of children who participated in our Schoolyard gardening projects will eat the vegetables they grow for themselves!"
Ms. Wylie explains, "The difference between Bloomers! and other gardening programs, and what has made us successful with kids, is we make gardening a game. We provide three unique environments where kids and parents interact: Online, Backyard and Schoolyard. This helps children have fun learning how to grow vegetables. And, when kids grow their own gardens, they eat the vegetables they grow."
Bloomers! is now expanding into retail looking to help parents at home. "The mission is to work with parents to make it fun and easy for any child to grow their own vegetables – in the backyard, on a patio, or even a windowsill," explains Ms. Wylie.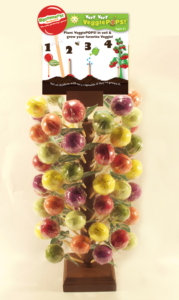 The company's first consumer product Very Very VeggiePOPS! is launching on Earth Day, April 22, 2014 in selected toy stores and garden centers in the Los Angeles area with nationwide expansion planned for later in the year. The products will also be available at www.bloomersisland.com. "We plan to use a portion of our profits from consumer sales to help fund our non-profit, 501(c)3, Bloomers! Schoolyard program," says Ms. Wylie.
My. Wylie explains, "This is a breakthrough technology in gardening and healthy living for kids. Our patent pending process is unlike any product out there and our testing has proven it is not only fun for kids, it is effective at engaging kids in gardening and eating their veggies."
Just plant a VeggiePOP! in the ground, add water, and your VeggiePOP! will "pop" open with a vegetable sprouting in just a few days. VeggiePOPS! are made of a patent pending kid-safe formula with fertilizer, seeds, and nutrients built right in. This makes growing a vegetable fun and easy.
"As a parent, I struggled with the challenge of getting my kids to eat vegetables – something every parent faces," says Wylie. "But one day, while visiting my mom's farm, I noticed my kids would eat the vegetables they harvested from the garden. They dug up potatoes, squealing with delight as excited as if they were discovering nuggets of gold. This was my inspiration to start Bloomers!"
Bloomers! is a new kind of interactive educational company that brings the magical world of gardening to life in exciting ways for young children. Ms. Wylie worked with innovative educators to develop a transmedia educational company that connects kids with hands-on gardening and technology. The company says the key is to provide kids with multiple ways to interact and learn about gardening. This includes books, videos, animated characters, online games, apps for phones and pads, and of course hands on gardening.
Wylie — formerly a co-founder/partner of Maui Toys, and the avante-garde clothing company, X-Large, used her product development expertise to launch Bloomers! The company is based in Venice, California.
She was raised on a farm growing her own food and received her B.S. in agriculture from Pennsylvania State University. From there she was awarded a full fellowship to the Ph.D. program in economics at Georgetown University. "I am passionate about growing businesses and plants," she says.
Ultimately, the main focus of Bloomers! is getting kids to live healthier lives. "I want Bloomers! to be the number one kids' healthy living brand in America," says Wylie, "but if I can change the future for just a handful of children, if I can help someone grow up to be healthier, I know I've made a difference."
Bloomers! Edutainment
Cynthia Wylie, CEO and Founder
2404 Pacific Ave.
Venice, CA 90291
Cynthia@BloomersIsland.com
www.BloomersIsland.com
1-855-GoKnowGrow
End
###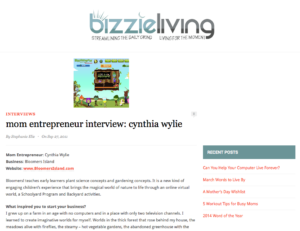 Read the entire interview HERE

 Teaching Our Children Well – Cynthia Wylie – Bloomers Edutainment – April 22, 2014
With the 21st century, technology has certainly enhanced our lives and has made the flow of information, media, news, and communication instaneous and continuous.  Of course, too much of a good thing can be bad.  Many people, including children , are staying indoors more and losing touch to some extent with nature, the environment, and the need and benefit of new experiences.  Cynthia Wylie is doing her best to address these issues through her company called Bloomers! Edutainment.  Rather than fight technology, she is embracing it and combining it with the wonders of nature, gardening, science, and education.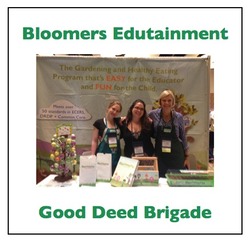 The Bloomers! Mission is to bring the magical world of gardens, flowers, plants and nature to life, in exciting new ways for young children. Bloomers has a great interactive website located at www.BloomersIsland.Com. It also has some great projects and products available to schools, day care centers, camps, parents, and others who want to help teach children about the wonders of gardening and science through hands-on projects. Whether it is an order of seeds or an entire kit including planters, soil, seeds, and tools, Bloomers is a great resource to help children create a garden and have fun along the way.
Cynthia wanted to make sure that the products could be used by anyone interested in teaching a child about gardening and plant life.  In particular, Cynthia wanted to make sure that the kits could be used by children with limited to no green space including but not limited to children in urban areas and the inner city. As noted by Cynthia, "There is a certain satisfaction one gets when there is a glow in the child's eyes through the learning experience from our gardening projects."
Visit the Bloomers Website and Facebook Fan Page to learn more about Bloomers, its services, and products.
Read the entire interview HERE