Virtual World For Kids
Welcome to Bloomers! Island,
the Virtual World for Kids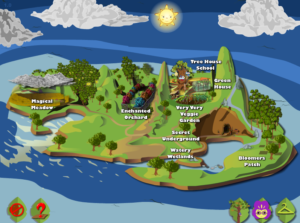 A long time ago, before trucks and cars and big machines, a place was born where natural things came to life. In this place plants learned to pick up their roots and move to better soil, more water and brighter sunlight. Soon the plants and trees learned to talk like you and I. They learned to read and write. But more importantly they learned how to make friends. This magical place is called Bloomers! Island and the fun-loving flowers, plants and tress that live there are called Bloomers!
On Bloomers! Island the sun shines brightly, trees smile and fun-loving blooming flowers and vegetables play, discover new adventures, and learn how to grow tall and wise. Bloomers! Island is located somewhere in the Pacific Ocean on an island so remote that no human has ever set eyes on it, until now.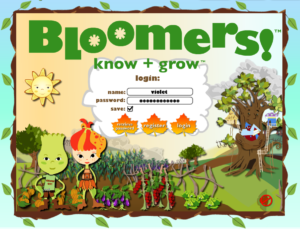 Queen Palm of Bloomers! Island is giving participating schools, children and parents exclusive access to visit this hidden paradise and join in on the Island fun. All you have to do is log onto www.bloomersisland.com and become a member by registering your free 6-month Bloomers! Island membership code. Experience the Bloomers! Island magic and fun as you become a virtual Bloomer! and go on your very own quest (just like the one the Bloomers! go on). Bring the Bloomers! real-life game of gardening to life, in a compelling virtual playground environment.
Why Bloomers! Island?
For many children, the virtual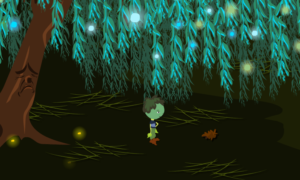 world has become a more familiar setting than the natural one because children are spending less and less time playing outdoors and children are growing up without developing a personal connection with nature. We wanted to create a virtual world where children could explore and interact with a diverse range of natural environments from a single online platform.
We designed an entire online world and interactive nature-based playground just for kids! We designed it so children can engage in rich and interactive game-play compelling children to explore, play, learn and interact with natural world around them in relevant and fun ways.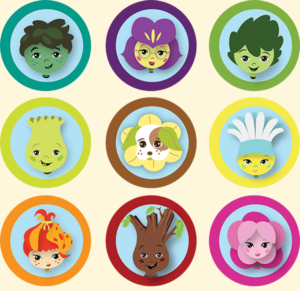 We also designed an entire cast of fun-loving, walking, talking and animated Bloomers! garden friends and family to help capture the spirit of mother nature and bring the magic to life for young children. Children can interact with their favorite Bloomers! garden characters and go on adventures together to explore the different Island environments.
If children develop a relationship with nature online, we believe they will be more inspired to explore nature offline.
What is Bloomers! Island?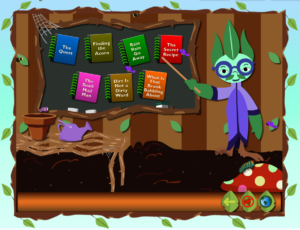 The goal of the Bloomers! Island game is to finish your quest.
You can become a virtual Bloomer! of your choice – Bud Inski, Daisy, Rosey Posey, Big Red, Pete Moss, Daisy, Violet, or Basil. To learn more about the Bloomers! characters, click HERE.
Go on a Quest to find a seed – an Acorn which you can find in the Hidden Forest. But how can the Hidden Forest be found? Read the first storybook, The Quest, to help guide you.
You can explore over ten different natural environments  including the – Hidden Forest, Magical  Meadow, Enchanted Orchard, Very Very Veggie Garden, Secret Underground, Watery Wetlands + Bloomers! Patch.
Learn about and find all your tools – the proper tools are very important for a gardener andnecessary to win your mini-games. Hint: The flashlight is in the Magical Meadow but don't tell anyone I told you.
Play mini-games in each environment to win all the things you will  need to plant and grow your seed as well as virtual badges.
Read the 7 Bloomers! know + grow storybooks to help you win your games. They can all be found in
the Tree House School and are narrated to help you read.
Interact with different Bloomers! garden characters – invite your friends to join and you can visit and chat with them online.
Once you win all seven environment mini-games and read all the storybooks, you will have the necessary items to plant, grow, and care for your tiny acorn to help it grow into a tall and wise tree-house just like Mr. Banyan at the Tree-house School. You will then be a Master Gardener Level I. And you will win your very own Tree House that you can decorate and visit.
Along the way, you can also win Golden Suns and buy cool gardening clothing, aprons, and hats, and stuff for your Tree House.
To watch a video about how to play the game, clickHERE.
What does Bloomers! Island stand for?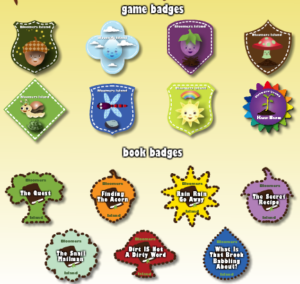 Bloomers! stands for creative, entertaining, and interactive ways to teach young children the value of gardening, nature and healthy eating through engaging them in game-based gardening programs. We believe that when rich play meets a variety of playgrounds, it compels children to engage with the natural world around them in relevant and fun ways. Children can immerse themselves and keep the island game experience alive in a variety of real-world and virtual playgrounds and platforms.
Gardening Apps
Gardening Apps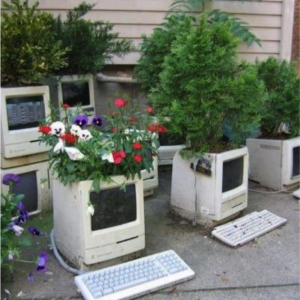 Other than growing your plants in old Macs, how can technology and digital media be incorporated in  gardening and outdoor play?
The recommendation of total "screen time" for children:
Half day child care settings – 30 minutes
Full day child care settings – 1 hour
Total use including home – 2 hours*
What are the main reasons behind these recommendations? Food and beverage marketing on screen time and the fact that kids aren't moving when they're watching screens. But what if we could change that? What if we could get kids moving while they're interacting with their screens or motivated to do something by their screens? And what if we could allow them to use screens without marketing?
Thanks to the internet and especially mobile technology we now can. The following apps and online resources have been vetted by us as useful, fun and will motivate kids to go outside and in the garden.
Mobile Apps + Other Related Technology
Useful mobile apps and other technology to make gardening and related outdoor activities fun! Vetted by the Bloomers! team. Click on the icon to take you to the iTunes store.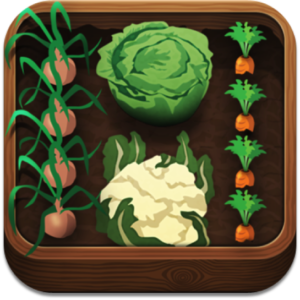 Garden Plan Pro
iPad only app has a large plant database and calendar that will help you identify what and when you should plant. Also offers you the ability to design your garden. $9.99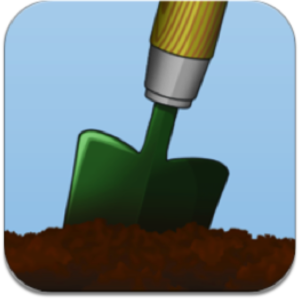 Grow Planner – Mother Earth News
This iPad only app allows you to design a gardening area. Every crop in the app includes a detailed guide with information on the sun + soil requirements, sowing advice, frost tolerance and more. $9.99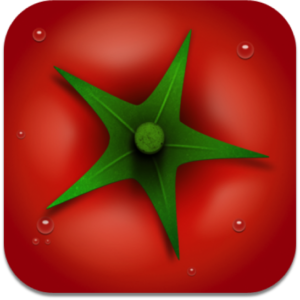 Garden Time Planner – Burpee
Great for figuring out when you should plant your herbs and vegetables, giving you tips all the way up until the best time to harvest your crop. Free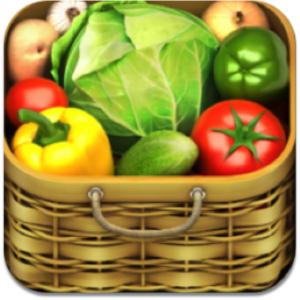 Vegetable Tree – Gardening Guide
Covers the basics of sowing, growing, harvesting, seed depth, germination, soil temperature, phRange, indoor/outdoor requirements, companion plants and bugs related to vegetables. You can also take pictures of your plant and share them on social media. $3.99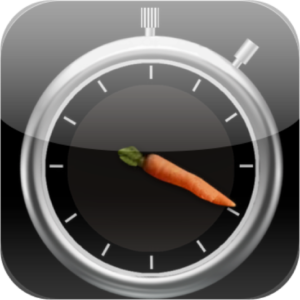 Garden Tracker – Bumper Crop
iPad-only app will help you plan the size of your garden using grids, take notes, keep pictures, and enjoy the other helpful hint features. Syncs with DropBox. $2.99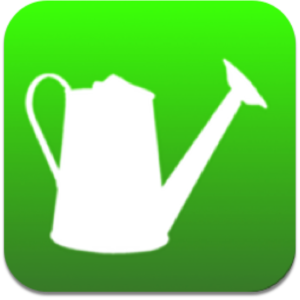 iGarden USA
Gives you advice on the planting dates for each US climate zone, the best planting procedures for each type of plant in your garden, with indoor and outdoor settings. $4.99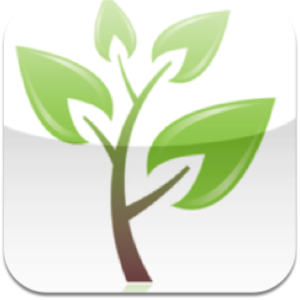 Gardening
iPhone only app provides instructions on how to plant and the average time until harvest. Create to do lists. Journal feature that will allow you to take pictures of your garden's progress and/or record notes. $.99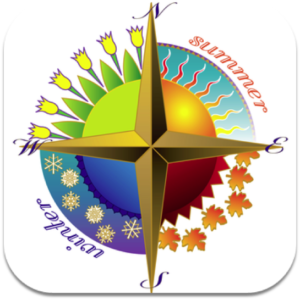 Garden Compass – Plant/Disease ID
Take a photo of a plant or pest and Garden Compass will tell you what it is. There are over 1,000 pictures. The ability to share your photos over social networks and even shopping help. Free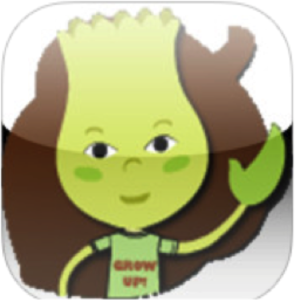 Bloomers! Check-In
Take the fun outside as you look across the real world in our Map feature and look for local Botanic Gardens and Arboretums. Across the map you will see pushpins that show the location of over 500 sites in the U.S. If you visit them, "check-in" on our app and you will receive 500 Golden Suns in your Bloomers! Island Game. Free
"I have to say I didn't expect my students to eat any of the lettuce. I thought they would just harvest it and that would be the end of the lesson. I was in absolute shock when they not only tried the crop, they ate the whole thing; most of them even had seconds!"
"I have one student who is on the heavier side and has some trouble keeping up with the other kids. One of the more difficult times of day for our teachers was snack time. We always try to provide our students with healthy snacks but in the past he has refused to eat them. As a part of  the Bloomers! Schoolyard program he actually tried a carrot. Not only that but he told me that they were really good and he said that he would eat them again! It's all about the little victories!"
"I was attending a graduation at the Christian Communion Academy and after our presentation to the parents, one of the Mothers approached me and asked if I was the woman who got her son to eat a tomato. I said "yes" and was met with the biggest hug and a thank you. She let me know that after her son came home from school, she had to take him to the supermarket to get more Cherry Tomatoes!!! I was so happy and it was a changing moment for me. It made me realize that what we are doing can make a real difference."
"I am delighted with how the children responded to the Bloomers! Schoolyard program. It shows me the value of a curriculum framework and assistance it can provide a teacher."
"It's amazing how much children love fruits and vegetables when they grow them themselves. This should be a part of every school's healthy- program."
"Bloomers has provided numerous experiences and opportunities for the children enrolled in the preschool program at Long Beach City College and Learning Lab.  Their overall design has been creative and unique, and developmentally appropriate for 3-5 year old children. We continue to enjoy working with Bloomers, and plan to use them more in the future."
"I wanted to thank you again for letting our school be a part of the Bloomers curriculum project.  The children are really enjoying growing the snow peas and reading the stories.  They want to read all the stories all at once instead of one a week.  The know that at the end of each story Mr Banyan hugs his tree house a little tighter and the next page says the end.  They have even started to notice the small Professor Sage picture that tells us to stop if they are not listening to the story- that was a great addition to the books.
The other reason I am writing to you both is that one of our preschoolers – Benjamin is really in love with the stories and the Bloomers.  He is a little "obsessed"- as mom calls it.  He has starting drawing amazing pictures of all the characters and tells all of our new teachers the whole story and who everyone is.  He has made his own Bloomers books at home (17 volumes right now) and wrote the stories from memory.  I was wondering if there was any way that we could get his parents a discount of the collection of printed stories.  He wants his mom and dad to print out the whole stories in color so he can read them again and again.  I would love to scan and send you some of his art work of Bloomers if you want to see it.  You may have a future employee one day here."